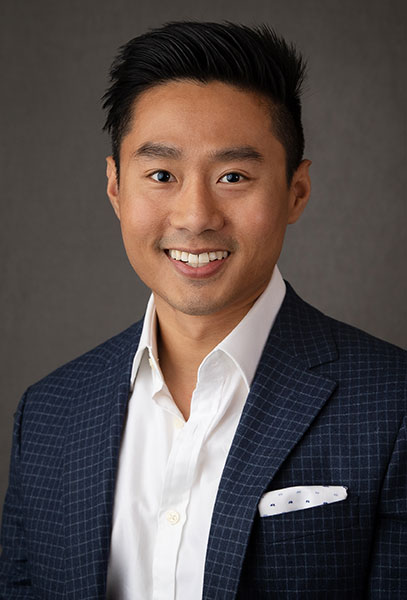 ---
Dr. H. Iwin Chu is a Board Certified Oral & Maxillofacial Surgeon with strong interests in the fields of dental implants, hard & soft tissue engineering, wisdom teeth removal, and corrective jaw surgery. He treats every patient like family, giving them the gentle care and respect that they deserve. Dr. Chu understands the apprehension that a patient and their family members may feel when undergoing surgical procedures and takes the extra time to ensure that every question is answered and that everyone is comfortable and at complete ease.
Dr. Chu completed his undergraduate training in three years, graduating magna cum laude from the New Jersey Institute of Technology. He then received his Doctor of Dental Medicine degree from the Rutgers School of Dental Medicine, graduating in the top of his class. To further his training, he completed a General Practice Residency at Jersey Shore University Medical Center, where he discovered his true passion for the field of Oral & Maxillofacial Surgery.
In pursuit of the best training, Dr. Chu moved to Dallas, Texas to complete a one year Oral & Maxillofacial Surgery internship at the nationally renowned UT southwestern Parkland Hospital. He then continued his training in Washington, DC, completing a highly competitive four year residency in Oral & Maxillofacial Surgery at the Medstar Washington Hospital Center. For five years, Dr. Chu received intense training in dental implant surgery, advanced bone grafting techniques, general anesthesia, orthognathic surgery, facial trauma reconstruction, and head & neck pathology. During his training, he completed rotations at John's Hopkins University, the National Institutes of Health, the Children's National Medical Center, Children's Medical Center Dallas, and D.C. VA medical center.
Outside of work, Dr. Chu is passionate about overseas mission work, including performing cleft lip and palate repairs and other dentoalveolar surgeries. He loves to travel and enjoys different outdoor experiences, including rock climbing, running, and scuba diving. When he's not exploring the world, you can find him enjoying a meal with family and friends or playing with his dog, Matcha.
---